Arizona Life Times

Internet Edition

November 2007

Dear Friend of Life,

October was "Respect Life" month and with it came a wide variety of pro-life activities throughout Arizona. Our friends at the

Center for Arizona Policy,

and other members of the AZ Life Coalition, are working hard to argue for the approval of

"Choose Life"

License Plates for our state. The Diocese of Phoenix continued the collection for it's

Virtue Media Outreach Campaign

and Joan Maloof of

Silent No More

spoke at Arizona State University about the harm abortion causes women. We at Arizona Right to Life were also busy promoting life at various events throughout the state.
State Fair Outreach a Sucess!

As the Arizona State Fair draws to a close, we at Arizona Right to Life are happy to say that our exhibit at the fair enjoyed tremendous success. Our volunteers travelled from as far away as Prescott, Casa Grande, and Wickenburg to facilitate such a tremendous outreach. Each year over one million people visit the State Fair, which allowed our exhibit to reach an unprecedented amount of people. As I visited the booth during this time I saw young children excitedly pull their parents over to our fetal models as crowds of teenagers and young adults asked our volunteers questions about life issues. In fact, one of our volunteers told me about a young lady who had been praying for the means to help her sister who was considering having her fourth abortion. This young lady providentially visited our booth and one of the volunteers working there gave her literature and even agreed to meet with her sister. After a fruitful meeting, the young lady's sister chose to cancel her abortion appointment. This small witness is an example of the power our volunteers and pro-life outreach have in changing hearts and saving lives. Please consider donating to Arizona Right to Life so we can continue this important work.

Pro-life Youth Make a Difference

This month young people throughout our state spearheaded numerous pro-life projects. Arizona Right to Life trained students at ASU and Glendale Community College to dialogue about pro-life issues with their peers at various pro-life activities and events. ASU Students for Life also hosted their "Helping Women Month" by collecting supplies for shelters that focus on helping low income pregnant women. Finally, AZRTL trained the Xavier College Preparatory Academy pro-life club in the art of pro-life persuasion before they volunteered at our booth at the state fair. We hope these young people will continue to excel in their passions for defending life.

Mesa Hosts Pro-life Political Forum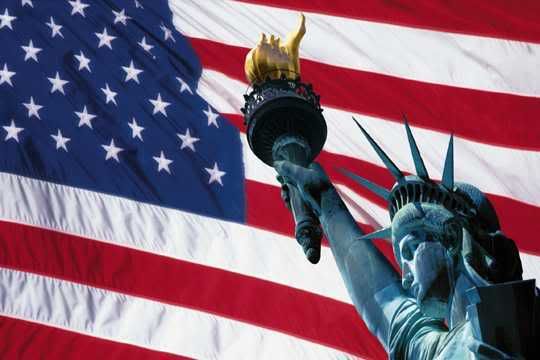 On October 23rd Mesa Right to Life hosted it's third annual pro-life dinner,

"United We Stand for Life."

Representatives of the 2008 presidential candidates addressed the dinner guests in attendance about how their candidates would create a culture of life in America. Representatives for Mike Huckabee, Mitt Romney, Duncan Hunter, Ron Paul, John McCain, and Sam Brownback also answered audience questions that clarified their candidate's views on stem cell research, allowing abortion in the case of rape, and funding of groups like Planned Parenthood. Afterwards
Atomik 12
, a group of high school performers from Wickenburg, performed a pro-life skit entitled, "The Barrier" which moved some audience members to tears. At the end of the evening, AZRTL past-president John Jakubczyk spoke about the need of the pro-life movement to affect culture through the arts, such as what has happened through the recent film
Bella
which Arizona Right to Life has been actively promoting through an email marketing campaign.

To contact the Mesa chapter about their upcoming events,
click here
.
Pro-life Education and Outreach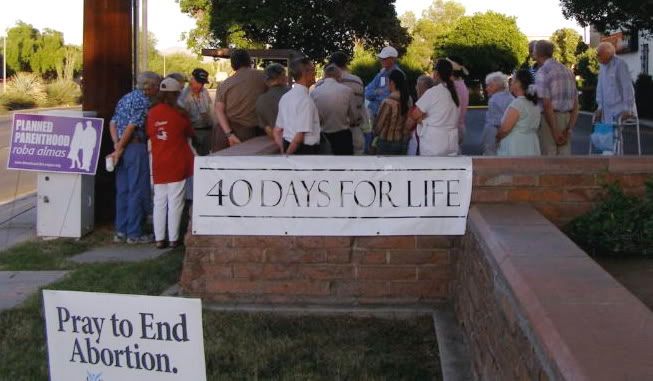 The Tucson chapters of AZRTL, along with other individuals in the Phoenix area, participated in the 40 Days for Life campaign which is drawing to a close. Pro-lifers prayed at abortion mills and performed other acts of pro-life outreach, such as buying thrift store goods for local maternity homes. Our Education Director, Melanie Pritchard, recently taught elementary school children about human life through the Adopt-a-Baby program. She also presented the pro-life viewpoint to public high school students at Deer Vally High School the day before a Planned Parenthood speaker was scheduled to speak on "choice." Our Program and Event Specialists Trent Horn and Chris White hosted an educational seminar entitled, "How to Talk to Anyone About Abortion." Seminar attendees felt a renewed sense of confidence towards speaking about the pro-life viewpoint and answering pro-abortion arguments.
If you or your organization would like to be educated on Life issues contact our Education Director, Melanie Pritchard at 602-285-0063.
If you would like to learn more about Tucson pro-life activities, visit AZRTL Tucson for more information.
Euthanasia Update


On October 19th Jesse Ramirez walked out of the Barrow Neurological institute with his family -- a feat some thought would be impossible after Ramirez was involved in an auto accident last May. On May 30th Ramirez lost control of his vehicle after fighting with his wife and crashed into a Chandler pottery store. He was rendered unconscious from the accident and survived on a feeding tube, which his wife subsequently removed one week after the accident. After surviving six days without food or water a judge ruled that the tube must be re-inserted while the case's legal issues were being sorted out. After the decision Ramirez showed signs of consciousness and began his long road to recovery that culminated in his return home. Wesley J. Smith, author of
Forced Exit: The Slippery Slope from Assisted Suicide to Legalized Murder
, commented, "this case illustrates how deeply the 'quality of life' ethic has permeated medicine--and no doubt to deadly effect. How many Jesse Ramirez's have died--perhaps horribly--because they had no one willing to defend their lives?"
Thank you for taking the time to read Arizona Right to Life's monthly e-newsletter. As a final request, we ask that you visit the National Right to Life Legislation Alert
and find out how you can stop the imminent vote in the U.S. senate that could greatly increase public funding of abortion-on-demand.


Newsletter Editor: Trent Horn
Upcoming Local
Pro-life Events
"A Christian Worldview in the Biotech Century"

Congressman Trent Franks will be speaking on "How to Stop Abortion in our Cities" Sunday November 4th at 11:00am at the Sundial Recreation Center. Call Curt Gustafson at 623-594-9731 for more information.



The annual
AZ Pro-life Rally
January 20, 2008

www.azliferally.com
Save the Date!
The Arizona Right to Life Spring Gala Fundraiser will be held at the Chaparral Suites Resort in Scottsdale on February 23, 2008.
If you would like your pro-life events posted in our monthly newsletter email us at trent@arizonarighttolife.org