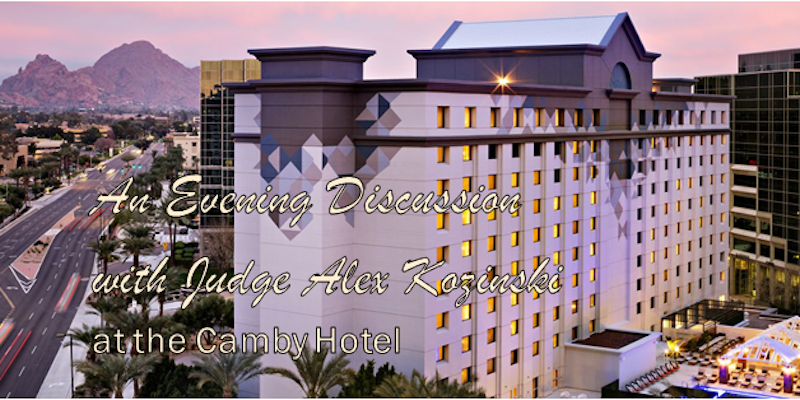 The 9th Circuit's Libertarian Judge Alex Kozinski is known for his strong views against prosecutorial and law enforcement abuses. If you've ever been the victim of an overzealous or politically targeted prosecution, this is the man to meet. A hero to those wrongly abused through the legal system.
Phoenix Federalist Society Lawyers Chapter
is honored to invite you to an evening discussion on
Criminal Justice Reform
with Judge Alex Kozinski, Ninth Circuit Court of Appeals
Reception 5-6 PM | open bar and appetizers served
Discussion 6-8 PM | moderated by Paul Avelar with Q&A
This event will qualify for 1.5 HRS of CLE credit.
Registration available online only.