Friend of Life

In order to streamline the

Arizona Life Times

, we will offer some consistencies that you can expect to be interesting and informative.

Each month we will feature a pro-life state legislator, provide links to any press releases we've issued in the last month, incorporate national and local pro-life news, and provide ways you can join the front lines of the cause.

This month's pro-life legislator is

Rep. Warde Nichols

--his story will bring tears to your eyes, then make you smile... so read on!
AZRTL Protests Statutory Rape Cover-up at Phoenix Planned Parenthood
March 29, 2009

--We organized a major protest outside the Planned Parenthood on 7th Ave. & Roma in Phoenix after

Live Action Films

released their undercover

video

exposing two Phoenix Planned Parenthood facilities covering-up statutory rape. A crowd of almost 200 people attended the 9 AM Sunday morning event to voice their outrage to reporters and TV anchors from

Channel 12,

Channel 5,

The Catholic Sun,

The Wanderer, and Spanish-only channel 33

Noticias Univision.

Both the Pima & Maricopa county attorneys are currently reviewing the raw footage to determine whether to pursue an investigation into Planned Parenthood of Arizona.

Photo by Lisa Clouse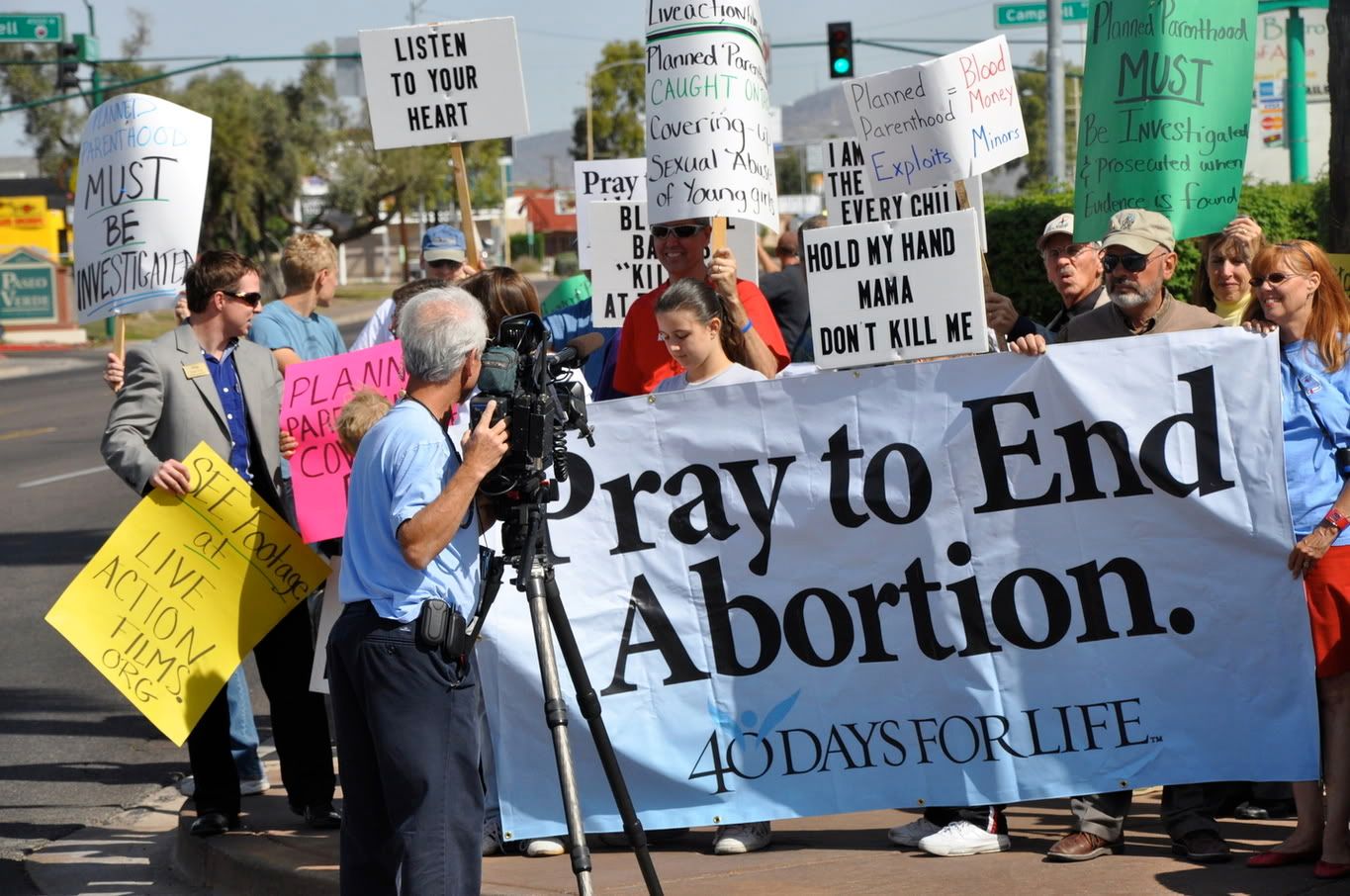 Channel 5 News films AZRTL protesters and 40 Days for Life Campaign members outside Planned Parenthood on 7th Ave & Roma in Phoenix.
Photo by Lisa Clouse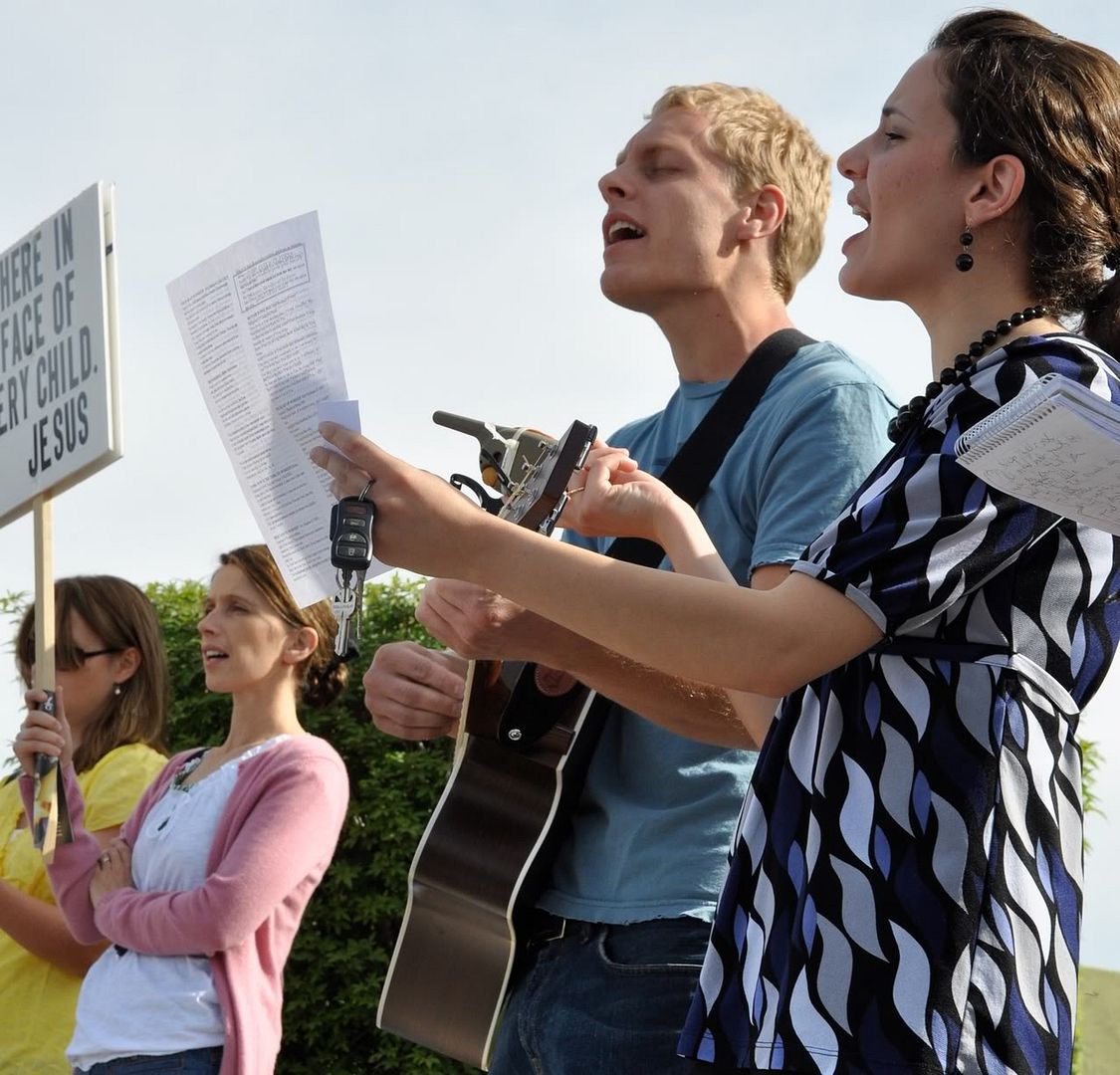 Life Educational Corp. Youth Outreach Coordinator Rosa Camou sings with Daniel Oertle from ASU Students for Life.
VICTORY! UN Commission Ends with Delegations Saying No to Abortion (C-FAM)
April 3rd, 2009

--C-FAM

reports

from the United Nations Commission on Population and Development (CPD) that the Commission has defined abortion out of their UN document. In the past, the term "sexual and reproductive health and rights," has been misinterpreted by a number of radical non-governmental organizations (NGOs) and UN committees to promote abortion. But 10 countries led the charge to ensure a consensus that abortion "rights" be omitted from the document on Friday. Only Norway objected to the omission.
April 2009 Pro-Life Legislator
:
Rep. Warde Nichols -- Republican -- District 21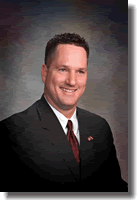 March 11, 2009

--Sitting and cheering in their pink shirts in the House gallery during the vote on

HB 2564

"Abortion Consent Act," Planned Parenthood staff and volunteers were out in droves to oppose the pro-life bill, but their pride was discountenanced and silenced after State Rep. Warde Nichols' speech defending his Yea vote on the House Floor.

"In the Spring of 1969 a child was born very premature and addicted to drugs," Nichols began, during a time when "the taking of innocent life in the womb was not yet legal," he reminded the audience. "If it had been (legal), this story would not be told. [The child] would have assuredly been snuffed out in the womb. After all,

mom was addicted to drugs

, there was

no home,

no dad

, and he came

very premature

." No doubt, these are "Some heavy challenges to overcome for a single mother addicted to drugs," Nichols said with compassion.

Eventually overcoming a year of surgeries, the child was adopted by parents who showed him unconditional love. "[He] had a big brother and three older sisters who embraced and loved him," Nichols continued, "He became an Eagle Scout, a state champion on his football team, lettered in three sports, graduated from high school, served a mission for his church, and continued his education. He married his sweetheart and was given the gift of children of his own."

Nichols spoke of how the boy eventually built a successful business, currently provides a loving

home for his family, serves in his church and as a counselor for Boy Scouts of America, and is a sitting board member of the

Never Again Foundation. Nichols asserted that "He is working hard to give back what he can for his opportunity at life."


A far cry from being born addicted to drugs, Nichols reported that the child was

sworn-in to the Arizona House of
Representatives in 2003.

"

The child I speak of is me

," Nichols said.

When Rep. Nichols heard about theArizona Right to Life

project to install 3D ultrasound videos in the mall, he said, "I think it's a great idea; it will develop a culture of protecting human life."



Nichols said that "The way the media portrays 'pro-life' vs. 'pro-choice,' most of the media would like people to think abortion is OK." But this Arizona Right to Life project shows these young girls in our malls that life

does

exist in the womb; it shows that it's not just an organism that should be squished out.

It's a real, live human being

."

When asked if he had any pro-life heroes, Nichols replied, "It would be my mom and dad. With my special circumstances coming into this world, I'm lucky to even be here. My parents were willing to deal with the challenges of adopting a premature drug baby. That's the epitome of what unconditional love can do."



ARTIST RENDITION:

3-D Ultrasound Video

In the mall!
BEFORE
AFTER
Political Action Committee

Update
Arizona Right to Life PAC commends the Primary Election victory of staunch defenders of life

Jenn Daniels

, who is running for Gilbert Town Council, and

John Lewis

, who is now in a May 19th runoff election for Gilbert Mayor.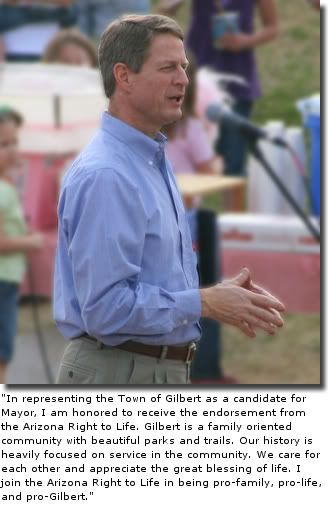 Gilbert Town Council candidate Jenn Daniels
"AZRTL plays an integral role in defending life and protecting families. As a candidate for Gilbert Town Council, I am proud to have their endorsement and I appreciate AZRTL's dedication to this important cause."



PAC Chairman

David Roney

said, "The endorsed candidates have exemplified excellent pro-life credentials, and we are pleased to support their candidacies," stressing that,

"We must support pro-life candidates at all levels of government, even if the pro-life issue may not come before them, because candidates who win often seek higher office. We want to make sure solidly pro-life candidates climb the political ladder."