3700 North 24th Street
Phoenix, Arizona 85016
602-285-0063



Dear Friends of Life,



This fall offers all of us unprecedented opportunities to devoting ourselves to the care and protection of innocent human life. Here are three ways that you can become involved in the coming weeks:





1. Learn:

Are you tired of conversations about abortion that turn into pointless shouting matches? Do you want to move beyond hurt feelings and learn how to compassionately defend the pro-life viewpoint when talking to friends, family, and co-workers? Then join us at the ASU Newman Center where we will be presenting our Pro-life Leader Training Seminar on Saturday September 27th from 9:00am to 3:00pm. Through moving video presentations, expert testimonies, and dynamic role-play exercises, you will learn how to confidently defend your pro-life beliefs. Don't miss an opportunity to learn how in a loving, Christ-like way you can witness the sanctity of innocent human life to others and take practical steps to defend life in your own community. There is a $10 registration fee, which includes the price of lunch and a 90-page pro-life leader workbook for you to take home. For more information about the September 27th pro-life leader seminar at the ASU Newman Center please email azrtl@azrtl.org or call our office at 602-285-0063.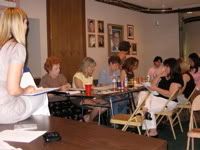 2. Pray:
40 DAYS FOR LIFE

BEGINS TOMMOROW!

So sign up for one of Arizona's

40 Days for Life

campaigns and join in solidarity with over 170 other cities to end abortion in America.

40 Days for Life

is a community-based campaign that draws attention to the evil of abortion through the use of a three-point program:


* Prayer and fasting
* Constant vigil
* Community outreach




40 Days for Life

takes a determined, peaceful approach to showing local communities the consequences of abortion in their own neighborhoods, for their own friends and families. It puts into action a desire to cooperate with God in the carrying out of His plan for the end of abortion in America.

If you want to take part please email:



Phoenix

- 4417 N 7th Ave: Email Beth Straley at bethvs-40daysforlife@cox.net or call 602-814-0741; or email Kelly Townsend at ChristianChildbirth@yahoo.com or call 480-295-9438



Tempe

- 1250 E Apache Blvd: Email Mary Piorkowski, mp40days4life@earthlink.net or call 602-299-3866; or email Debbi Gambert at deb_40daysforlife@earthlink.net or call 480-705-0323



Glendale

- 8822 N 43rd Ave: Email Curt Gustafson at curtg123@yahoo.com or call 623-329-7244



Tucson

- Contact Sunny Turner at 520-908-9765 or Ann Downey at aedowney@earthlink.net



Flagstaff

- Contact Mary Waechtler through email at mrwaechter@gmail.com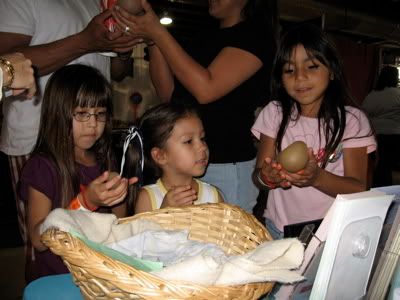 3. Act:
Arizona Right to Life is very thankful for those who have already committed to volunteering for us at our pro-life booth at the State Fair. This event, which runs from October 10th - November 2nd, requires 150 friendly volunteers who are willing to pass out literature and courteously engage fair visitors in conversation about respect for human life.
However,

we still need 90 volunteers to complete this event

so if you want to make a difference in someone's life, or save an unborn child's life (as has happened at previous fairs) then please email us at azrtl@azrtl.org or or call our office at 602-285-0063.

Finally, the registration deadline for the November 4th general election is October 6th so be sure you, your family, and your friends are registered to vote! You can register online at: http://www.azsos.gov/election/voterregistration.htm

Thank you for your commitment to the worthy cause of defending the weak, the voiceless, and the oppressed. Arizona Right to Life will continue to keep you informed of the different ways you can take part in rebuilding a culture that protects innocent human life and respects human dignity, before and after birth.




For more information please visit the: