3700 North 24th Street
Phoenix, Arizona 85016
602-285-0063



T
he Arizona Right to Life Annual Pro-Life Conference, "Building a Legacy of Life - Empowering America's Leaders," is just ONE WEEK away! Register now - and join us at the beautiful Chaparral Suites Resort in Scottsdale on September 5th and 6th for this outstanding educational opportunity!
Click here to register on-line now. Or visit our website for more information on speakers, topics, and workshops!
Dr. William Toffler is one of our Keynote speakers for this year's conference and a pioneer in efforts to offer compassionate care to severely ill patients without sanctioning or assisting their suicide.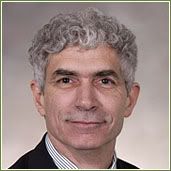 William L. Toffler, MD is the National Director of Physicians for Compassionate Care:
Physicians for Compassionate Care promotes compassionate care for severely ill patients without sanctioning or assisting in their suicide. Members affirm an ethic based on the principle that all human life is inherently valuable and that the physicians' roles are to heal illness, alleviate suffering, and provide comfort for the sick and dying. Dr. William Toffler promotes this mission as the organization's National Director.
Dr. Toffler is a Professor of Family Medicine at Oregon Health and Science University (OHSU) in Portland, Oregon. Dr. Toffler's papers and interviews have received national and international recognition. He is also a veteran educator and Director of the largest course in the OHSU's medical school - Principles of Clinical Medicine. His teaching ability, leadership and innovation in this course were recognized by the STFM Award for excellence in the development of an original educational program.
C
lick here to Register Now!
(hurry - online registration closes this Thursday night!)


Other topics and workshops include:
Pro-Life 101 and 201: Defending the Pro-Life Position
High School and College Campus Activism
Smart Pro-Life Money Management
Women: Abortion's Second Victim
Lessons from Oregon's Assisted Suicide Law
Pro-Life Leader Training
Compassionate Care for Ill or Disabled Family Members
Activating Your Church in the Fight for Life
Get Out the Vote 2008
21st Century Bio-tech Threats
40 Days for Life - and more!
Arizona Right to Life's 30th Annual Pro-Life Conference:
Building a Legacy of Life - Empowering America's Leaders
Friday Night and Saturday, September 5-6, 2008
Chaparral Suites Resort Conference Center, Scottsdale, AZ
(5001 North Scottsdale Road)
Click
here for complete conference schedule
Arizona Right to Life
www.azrtl.org
|
azrtl@azrtl.org
| 602-285-0063